One of the great advantages of opting for PVC apertures is the fact that they don't need any maintenance. Having said that, as any other window or door, these will get dirty too and will need your attention. Here are some do's and don'ts to make sure you care for them in the best way possible.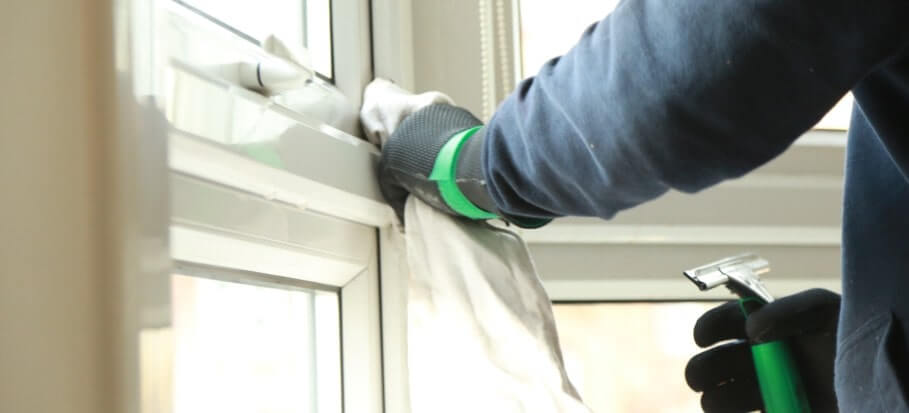 DO'S
Open the window as far as you can and remove any built-up dirt using your vacuum cleaner. Do not forget to also clean the hinge or opening mechanism. If your vacuum cleaner has a soft brush nozzle, use it to minimise the risk of scratching your PVC windows.
Use a bucket of warm soapy water – no need to use any specific products, washing up liquid will do – and a soft cloth or sponge to wipe down the dirty window. Remove any excess water and dry using a clean and non-abrasive cloth such as a tea towel, kitchen roll or old rag.
DON'TS
Apply too much pressure when cleaning the PVC
Use bleach
Use Cif and Jif-type cream cleaners – they're slightly abrasive. This may leave the surface of your white PVC-U windows looking clean but they will also leave small invisible scratches so that dirt will build up more quickly next time.
Use Methylated spirits
If you are using a purpose-made PVC window cleaner take care not to use too much. It will be great at cleaning and lifting dirt from PVCU frames but using too much can loosen silicone sealants.
Use Nail varnish remover
Use WD40
Use White spirits
Use Wire wool or iron wool
Use Scouring pads